If you have got yourself asking 'which instrument should I get?', then this handy guide is for you.
You will need an instrument to practice with.
We recommend Australian-owned Artist Guitars Store, which we think is too good to be, but actually true in terms of  quality, value, cost and customer experience. Plus, we love our own Artist products. The Artist Store has kindly offered to support our academy with an incentive program.

To support our Academy: simply click a Supporter Link before you make your purchase from your device.
Jump to instrument:
UKULELE
Which Ukulele?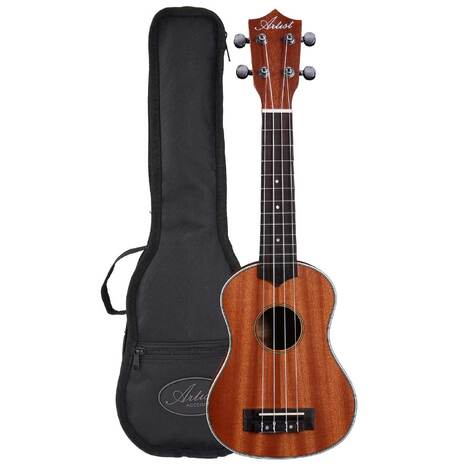 Artist UKB1 Soprano Student Ukulele – $55 free postage
1.) Click Supporter link first
2.) Go to the Ukulele
Good quality beginner Ukulele with a carry bag. However, a number of more premium Ukuleles are available too.
ACOUSTIC GUITAR
Which Guitar?

Way too many guitars are overpriced or are simply good looking garbage. As a result, you often you have to buy a case, strap, plectrums, a tuner & extra strings which can quickly add up to another $100+. Almost all of the guitars featured here include all of these items to save your time and money.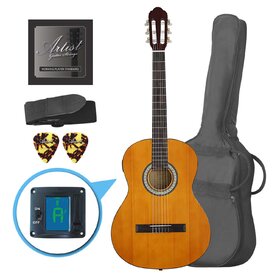 Artist CL (CLASSICAL) GUITAR RANGE – $99-115 free postage
1.) Click Supporter link first
2.) Go to the CL Range
First of all, this is a good quality beginner guitar range with a bag, strap, inbuilt tuner, picks and a spare set of strings, FREE postage to your home.
Also, the CL range, which comes in 4 sizes, is an ideal beginners guitar especially for children due to the nylon, softer-than-steel, strings.
CL44 $109

Full-Size Body
13+
165cm+

CL44S $115

Full Size Body
(Slim neck for smaller hands and easier playing)
12yrs+
165cm+

CL34 $105

3/4 Size Body
8-13yrs
125-165cm tall

CL12 $99

1/2 Size Body
6-8yrs
<125cm tall

CL14

1/4 Size Body
Not recommended
for our students.
Even their guitar bags are awesome (3/4 guitar, 4/4), they're padded and last long especially compared to the Valencia bags but they're still cheap.
STEEL STRING-ACOUSTIC GUITARS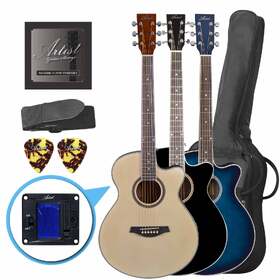 An extensive range of recommended affordable (and premium) steel-string guitar packs are also available from the Artist Store. These are usually recommended for Upper Primary, High School and Adult students.
From $140
ELECTRIC GUITARS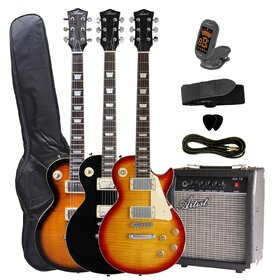 An excellent variety of electric guitar packs are another thing you can find at the Artist Store.
From $180 +$60 for an amp
BASS GUITARS

The Artist Store also sell an especially good mix of bass guitars, we own one and love it.
From $170 +$50 for an amp
VIOLINS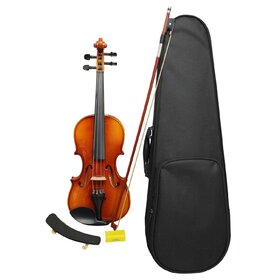 If you need a good beginner Violin, the Artist Store has you covered.
From $120
DRUM KITS

Love loud drums? Or maybe a silent electric drum kit? Artist Store has unbeatable value drum kits.
Junior from $240
Full size from $380
Electric from $500
MICROPHONES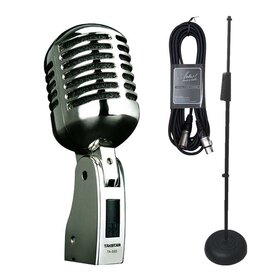 Find great microphones at the Artist Store.
PIANOS
Which piano? While they start at about $130 for a very basic 61 key "keyboard". You can opt for a more piano-like "electric piano" keyboard which starts around $300 for 61 keys, this will aid the development of expression and technique much more quickly and more effectively.
Furthermore, $550 will get you a long lasting, good quality full weighted 88 keys that really does everything you will ever need. You can move to $1000s for a high-end electric piano or traditional upright or grand piano which lifts the whole experience significantly. Unfortunately, Artist doesn't offer much in the way of pianos so we've put together the list below.
UNDER $150

Casio LK-120 61 Key Keyboard – $128 (from JB HiFi)
Electric keyboards are maybe the most affordable way to start learning. But we recommend upgrading to a weighted piano keyboard as soon as possible.
UNDER $300

Yamaha NP12 61 Key Weighted Piano Keyboard – $299 (from Better Music)
Possibly the best for a budget with its reliable quality and a more natural feel for playing but still limited in size, and extra $100 will get you to the 76 keys, which is probably an even better deal.
UNDER $600

Casio CDP-130 full 88-Key Digital Piano – $549 free delivery to many Australian locations (from Sydney Piano Centre)
While you can get started for less than $550, the high quality, excellent key response and the beautiful sound make this segment a real sweet spot for learning the piano. It will go the distance too with its full 88 keys.
OVER $600
Upright and Grand Pianos
Finally, if you're looking for an excellent range of premium pianos, Sydney Piano Centre is worth an online or in-store visit in Parramatta NSW.
If you would like to see something else included or have any questions please contact us at hello@acemusic.com.au.
All prices were accurate at the time of publishing.
We hope you enjoyed our guide.
MusiqHub Academy Team